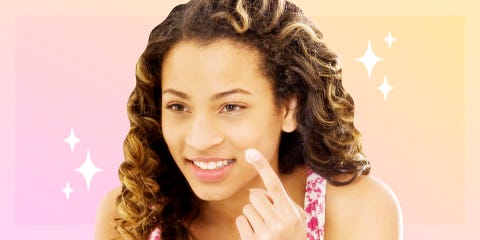 When you hear of beauty tips, most probably relate that to only make-up. Outside of make-up there are other key tips each woman should pay attention to aid the skin look its best with little effort. We all want to look great even at an older age.
Here are nine ways to do so.
Moisturising: Many factors can cause the skin to dry through stripping it of its moisture and natural oils, it is important you purpose to use moisturiser for your skin type. If applying make-up, it is advisable to use a moisturising primer that preferably contains sufficient SPF. This keeps the skin hydrated beneath the make-up as well as locks in the natural skin moisture.
READ ALSO: Ultimate Pre-Poo Treatment To Minimize Hair Shredding
Cleansing: Taking the make-up off is twice as important as putting it on. Waterproof and matte make up products are specifically harder to remove hence the reason why you should choose a mild product that does the job and leaves your skin clean and soft.
Exfoliating: The removal of dead skin on your body and especially the face is essential as breathing, it helps your skin appear healthy and supple through speeding up the skin process. The number of times you should do this is dependent on your skin type and age. Oily skin types tend to have more build up than the dry ones and the skin slows down shedding the dead dull skin as you grow older. Facial scrubs prevent the skin from breaking and dryness.
Eyebrows: Give your face a natural face lift by knowing the arc of your brows and thread or tweeze them accordingly. Always leave your brows looking fuller than thinner as this gives your face structure with little effort. Even when you are not wearing any make up, you can apply the artificial brow tattoo with the help of a brow stencil that goes up to three days.
Eye area: This is the most sensitive area of the body let alone the face. Do not be deceived by online or cheap Botox, hemorrhoid cream for the eyes or using deodorant as primer. If it was not specifically made for the face, then let it not get near your face and your eyes to be specific. Make eye care your most important part of your skincare routine, ensure the products you purchase are ophthalmologist tested.
Sunscreen: Protecting your skin is key and that automatically qualifies it to the must-have product if you ever come in contact with the sun. Don't underestimate the harm sun rays can cause on your skin. Most skin blemishes are a result of exposing the skin to harsh weather.
READ ALSO: 7 Signs You Desperately Need A Vacation
Skin type: This is the first thing you figure out before embarking on any skin-care routine. This will be your guide to understanding what your specific skin needs are and it will save you loads of money as products you pick will most likely work with your skin type. The same goes for the whole body and not just the face. Using the right products for your skin helps your skin work in its optimum way other than struggling to fix itself due to deprivation.
Water: You can do the most by moisturising your skin from outside with luxurious products but if you have not sufficiently hydrated from within, you will not be doing your skin any justice. Always remember to hydrate from within through taking enough water and fluids every day and at intervals. Strive to take two litres of water daily, a glass of water after you wake up will be a good start for the day.
Homemade masks and scrubs: These are a sure and inexpensive way to take care of your skin. With the readily available products at home, you can make a brightening mask out of natural yoghurt, turmeric, drops of lemon juice and some honey. Honey itself is a great mask used on its own, it leaves your skin feeling soft. Maize meal or sugar with olive oil is a trusted gentle scrub that is more than efficient. Cucumber on eyes are the generational secret to better eyes.